InnoQuotient Community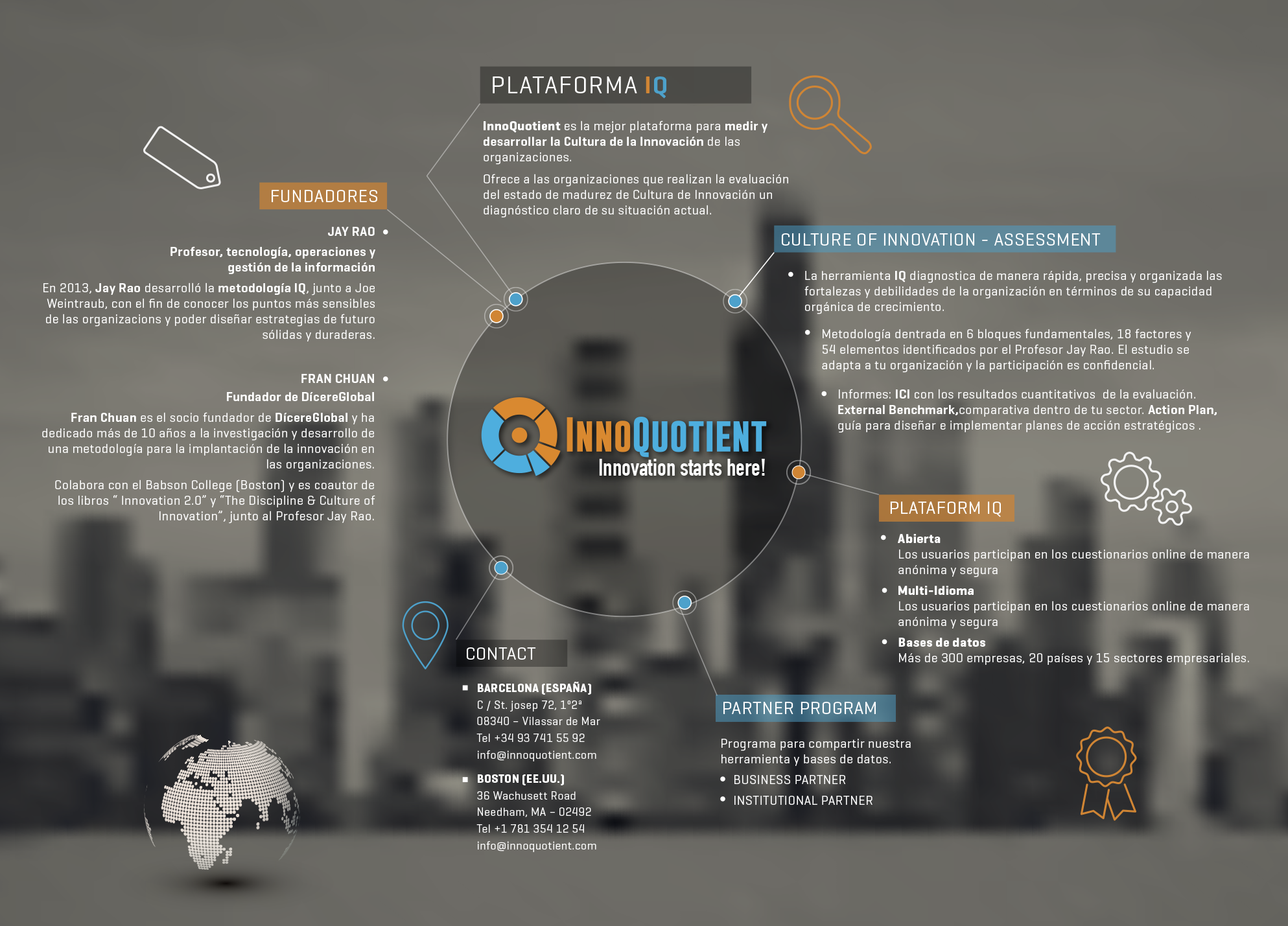 Transforming Cultures
Organizations have a "soul", which determines results, talent attraction, the ability to take advantage of trends, and even to generate them.
At
InnoQuotient
our purpose is to discover the "soul" of organizations to help them on their way to the
Culture of Innovation
. This is the "leitmotive" that encourages us to build our
InnoQuotient Community
One of the main pillars to develop the
InnoQuotient Community
van a ser las publicaciones de este blog. On the one hand, we want to provide knowledge about the
Culture of Transformation and Innovation
based on the
IQ Assessment
y el
the model
on which it is based. On the other hand, we want to share the strategic ideas, experiences and wisdom of our clients, partners and recognized experts.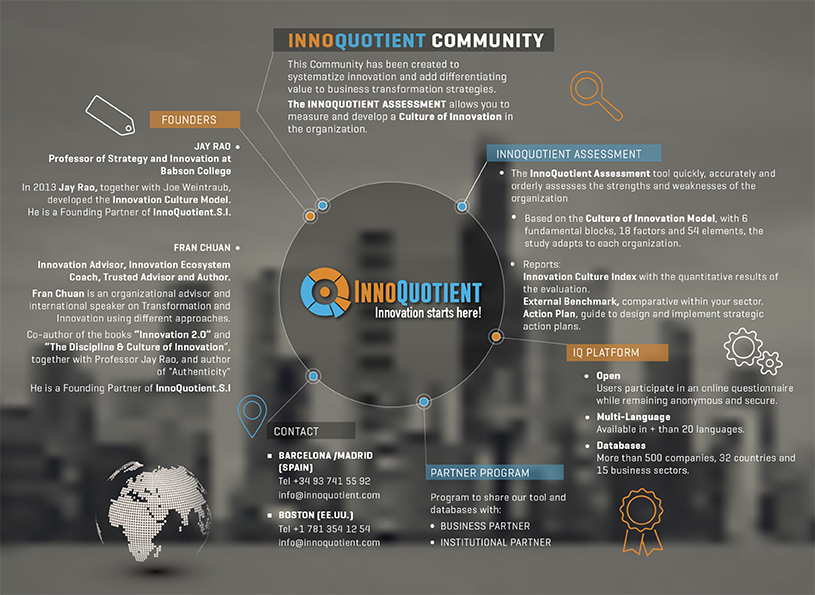 What accelerates or hinders innovation?
We highlight all those accelerators or bottlenecks that usually exist in organizations when they decide to make innovation part of their culture.
We discover
the bright spots that accelerate the transformational process,
and
he dark spots where any change gets stuck
to address them step by step, because the cultural revolution is given by evolution.
Once the first results have been obtained in a very effective way thanks to the information provided by InnoQuotient, the transformation takes place at an increasingly accelerated pace, bringing positive value to society.
As a result, organizations become more agile, transparent and adaptive to the uncertainty and ambiguity involved in exploring the future, thus providing the humanism and value that society needs.
Would you like to join the InnoQuotient Community and share knowledge?