DR. JAY RAO
Founder of InnoQuotient SL.
Professor of Strategy and Innovation in Babson College (Boston).
Co-creator with Joseph Weintraub of the Innovation Culture Model.
His executive teaching and consulting is in the areas of innovation, innovation initiatives within enterprises, entrepreneurial leadership, innovation culture and customer experience innovation.
He has lead executive programs and/or consulted for Novartis, Fresenius Medical Care, Pernod Ricard, Medtronic, Pictet, BBVA, BAE Systems, U.S. Navy, SABIC, Merck, EMC, Scania, Google India, Honeywell India, Baxter, Bayer, PWC, Assa Abloy Americas, Repsol, Iberdrola, Fidelity, Merrill Lynch, Boston Scientific, Vanke, and others.
He hails from a 75-year old family-business and sits on the board of Hymamshu College (India). He is on the Strategic Advisory Board of Andor Health, US.
Co-author of The Discipline & Culture of Innovation and Innovación 2.0 (with Fran Chuan). His research has appeared in The Sloan Management Review, Journal of Innovative Management, The European Business Review, The European Financial Review, Cornell Hotel and Restaurant Administration Quarterly and others.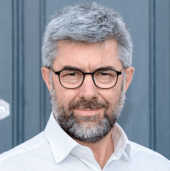 FRAN CHUAN
Founder of InnoQuotient SL.
Innovation Advisor, Innovation Ecosystem Coach, Trusted Advisor, Author and Speake.
He is an international keynote speaker and gives talks and workshops about innovation from different approaches. In particular, Fran inspires people to implement the culture of innovation in their organizations.
Has has collaborated with companies such as Airbus, Repsol, Thales, Entrepinares, Gamesa, Celgene, Merck, Rittal, Reckitt Benckiser, Cimsa, Leroy Merlin, Condis, Amphos21, Ledesma, Bancolombia, Diproinduca Toronto, Grupo Campos, CBC and Prosegur in Lima, ANDI Medellín and Cámara de Comercio de Bogotá, among others. His main goal has been accompanying organizations in their cultural transformation to obtain innovative results aimed at encouraging the Culture of Innovation.
Trusted Advisor to several Boards of Direction in national and international companies.
Member of the Advisory Board of Digital Future Shapers, programme of the Mobile World Capital, Barcelona.
Collaborator at Babson College in Boston, PAD in Peru, IESE in Spain and Germany and EDEM in Spain.
Co-author of Innovación 2.0 and The Discipline & Culture of Innovation (with professor Jay Rao), and author of Autenticidad.